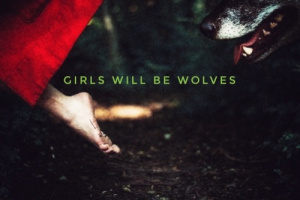 Announcing auditions for our summer production: GIRLS WILL BE WOLVES.
This production is for young people, grades 3-12 (including incoming third graders and outgoing seniors), from all schools, of all races, sexualities, gender identities. All are welcome. It is a devised theatre production, containing original music, dance, and scripting, created by the actors themselves.
You know the story of Little Red Riding Hood. A girl. A wolf. A hunter. Grandmother. But the tale is an old one. And along the way, we've gotten a few things twisted…
WHEN: 5/22/2022, 12:30pm-2:30pm (if you have attended an audition already, you do not need to attend again!)

WHERE: Village Players, Ft. Thomas, KY (8 N. Ft. Thomas Ave.)

PREPARE: Nothing. Actors/dancers should come prepared to move, speak, and sing.
We will have a separate dance audition and combination on site for those who wish to dance in the show. Dances are a combination of contemporary, hip hop, and lyrical styles.
SHOW TIMES: Rehearsals begin July 5th, with performances July 28th-31st.

PRICE: Camp costs $200/child for the month. That being said, we want all kids to be able to enjoy theatre. If, for some reason, this price is not available to you, please contact us privately.
Please email info @ inboccaperformance.com with any questions.