What is InBocca Performance?
We are a theatre company that started in a basement, similar to the theatre companies born in Greenwich Village in the 1960s during the Post-Modern theatre boom in the United States. We believe in making art that lives without borders, without blinders, and through a lineage of mindfulness and compassion. When we say that we make theatre on a 'bleeding edge,' we mean that a cutting edge wasn't fine enough for us–we had to dig deeper into the history of who we were, dig our fingers into the depths and dirt, dive into the muck of our ancestry and wrestle with the mess of our humanity. Sometimes that looks like our privilege and sometimes that looks like our oppression depending on who is telling the story.
What is Devised Theatre?
Devising is loosely defined as the process of collaboratively creating a new work without a pre-existing script wherein the collaborators are also the performers.
In the standard theatre model, a single playwright writes the text and then a director casts actors and selects designers to interpret that text, resulting in a theatre production. With devised theatre, however, the collective artists begin without a script. A devised piece of theatre can literally start with anything: a painting, a song, a real-life event, a novel to adapt, ANYTHING.
Multiple ways to devise exist. At InBocca, we embrace many different forms and are always open to learning new ones.
Who is InBocca Performance?
We started as kids, just a bunch of neighborhood kids in a fifties bubble who went from swinging on vines in the woods to mounting illegal musicals in the backyard (did we mention privilege above?). We've grown into adults who rehearse in studios, backyards, church basements, cemeteries, hallways, and bedrooms, all for the chance to come together and perform theatre that is mostly devised in spaces that are mostly found. You've seen us at Fringe Festivals (Cincinnati, Boulder) and in your local club (Mockbee, Woodward, Leapin' Lizard, Southgate House Revival), and in international art festivals (Arezzo, IT). We still work with kids, we work with adults, and everyone is welcome.
Caroline Stine
(Founder and Artistic Director) (she/her/hers) Caroline started InBocca Performance as Cliffview Players in her basement at the age of twelve years old. She has been keeping it going single-handedly (and sometimes illegally) for twenty-seven years. Caroline is originally from Ft. Thomas, Kentucky, and '02 graduate of Highlands High School, has spent her artistic career as an actor, director, and costume designer. She has worked in Indianapolis, Indiana; Arezzo, Italy; and Boulder, Colorado, before circling back and returning to Cincinnati to produce and direct devised physical theatre. She obtained her BA in Theatre and English at Butler University and her MFA in Contemporary Performance from Naropa University. She also has a certificate of completion of one year from the Accademia dell'arte in Arezzo, IT. Her work has been performed in all sorts of bizarre places from old lagering tunnels, the Cincinnati Fringe Festival, cemeteries, Boulder Fringe, and the museums of St. Petersburg, Russia.
Rachael Hawkins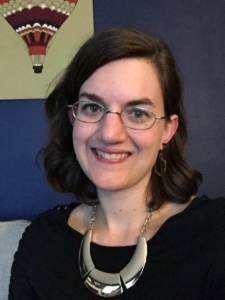 (Board Member) (she/her/hers) Rachael is a graduate of NKU and holds a B.A. in English and a B.S. in anthropology. She is a founding member of InBocca Performance and has been contributing to InBocca as a writer and stage manager since 1997. Some of her most significant writing contributions to InBocca are Cygnet (2013), Redcap (2014), and The Land of Oz (2019). She has also stage managed many shows for the Village Players of Fort Thomas, most recently Turn of the Screw (2019). In her spare time, she enjoys writing, reading, knitting, finding other ways to tell stories, and playing with her son.
Ariel Mary Ann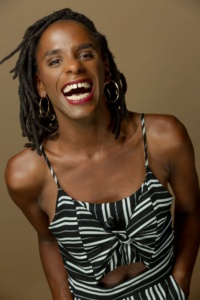 (Board Member) (she/her/hers) Ariel Mary Ann is a local theatre artist and activist born and raised in the Cincinnati area. By day, she's a public health advocate. By night, she's a reviewer, playwright, actor, and musical theatre aficionado. You can often find her at various theatre productions around town. As a theatre artist, much of her work centers around issues exploring race, gender, sexuality, and what it means to be othered in America. She's worked with The Know Theatre through their mainstage and underground programming, The Educational Theatre Association as a featured playwright, The Overture Awards as part of the adjudication team and The League of Cincinnati Theatres as a theatre reviewer and current co-vice president. Ariel is so excited to be joining InBocca Performance as a board member. You can follow her adventures on Instagram @thelittleblackmermaid_
Courtney Snow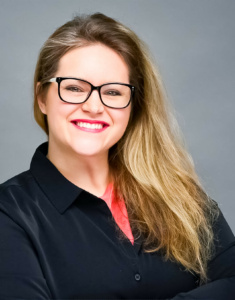 (Board Member) (any pronouns) Courtney Jayne Snow earned a masters degree in business administration and human resources, is a local business owner, has served on multiple non-profit boards, and has held several director and senior leadership roles for multi-million dollar national brands. Snow is a Business Leadership Award and Fred L. Turner Award recipient from the Mcdonald's Corporation. She served as a board member for the 2021 Sister Site Council and the 2023 IDEA (Inclusion, Diversity, and Equity Awareness) Committee with the National City Mom Collective network. Snow's Dayton and Cincinnati Mom Collective sites were recognized nationally in 2020 for the organizational value of Respect, the Cincinnati site was recognized for the value of Integrity in 2021, and her Cincinnati site was nominated for the 2022 national Mum Award for the value of Integrity. Snow was a panelist for the 2020 "It's a Woman's World Panel" for Columbus State Community College and served as a career mentor there from 2019-2022, being recognized two years in a row as an Outstanding Mentor. She strives to use her business, leadership, people, sales, and marketing skills to better the world and the environment, elevate others, and increase diversity and inclusion every day.
Ashley Morton
(Board Member) (she/her/hers) Ashley is a Cincinnati based performance artist and preschool teacher! She fell in love with InBocca Performance after being in Swan Lake: A Waking Dream and has been passionate about their mission ever since. Outside of InBocca, Ashley has worked with Pones, The Carnegie, Cincinnati Landmark Productions, The Children's Theatre of Cincinnati, Cincinnati Opera, and ish Festival. All of Ashley's creative endeavors are to make it known that you (yes, YOU) matter to her.
​